We recently shared with you the sad news that Raoul had passed away. We had worked with him for over 10 years and he had become a real part of the Tudor Farmhouse. Following news of his death, we were initially at a loss about what to do with our foraging trips. We knew that Raoul would want us to continue. He had in fact been training up Ed Drewitt to replace him in due course. None of us thought it would be this soon.
Raoul has been very hard to replace and as a result we are now working with three different foragers to provide an all round experience. One positive change has been the decision to forage more locally and no car transport is now necessary.
You now have a choice of three distinct experiences and can find dates for upcoming forages here.
Ed Drewitt is a naturalist, broadcaster and wildlife detective and says: "I am passionate and enthusiastic about engaging people in wildlife, inspiring everyone to go out and be 'wowed' by what the natural world has to offer. I am excited to be offering foraging trips with Tudor Farmhouse."​ Ed's forages will include a walk encompassing Lambsquay Wood as well as the hotel grounds. The walk is approximately 4 km or 2.5 miles. Ed will also be pointing out birdsong and signs of mammals on your trip. No matter the time of year there is always something to find in the hedgerow or the fields.
Liz Knight from Forage Fine Foods will be taking guests foraging around the hotel grounds, before returning to the Garden Room to turn the finds into powder, paste or liqueurs. She will show you how to make the most of the things you can find in your own garden.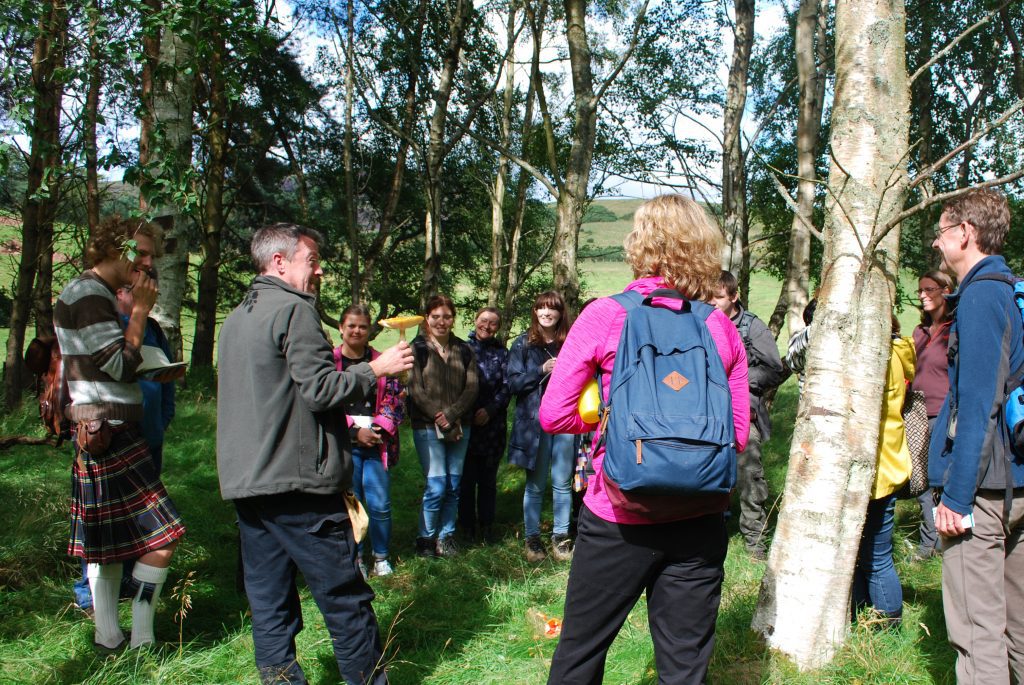 For Autumn, we have teamed up with Eric & Marlow from Wild Food UK. Autumn trips have always centred around mushrooms, and Eric & Marlow are fungi experts.
All courses include a three course lunch prepared by our head chef, Joe Williams, who will use foraged ingredients in it's preparation.
To find our more about our courses visit our Foraging Page or call us on 01594 833046.