Christmas Craft Retreat
A quintessential country hideaway with the magic of the Forest of Dean
November 27, 28 and 29
November 29, 30 and December 1 (FULL)
This two night, three day retreat is for you if you love Christmas and you love Crafts! You will come away with Christmas items for your home and maybe even a couple of gifts for friends and family! The itinerary will be:
Day 1
Arriving at 1pm for a light lunch before you start your crafting retreat with Jen from Sew Forest of Dean. Jen is an experienced textiles and embroidery tutor and she will show you how to create this beautiful, festive hoop.  No previous experience is necessary as Jen will guide you through a variety of embroidery techniques including silk ribbon and simple stitches  to layer up your design, before adding some beautiful beads to add that little extra festive sparkle.  Everything you need to complete the project will be provided as a kit on the day, including the display hoop
Day 2
The morning starts with Katie Sanderson Enamelist for a beginner-friendly workshop and experience the ancient craft of enamelling on copper. 
Make your own kiln fired enamelled creations, these may include pendants, earrings, brooches, key rings, and pictures all taken home that same day. 
With step-by-step guidance and tuition she will demonstrate each stage as you progress, and offer one-to-one guidance where appropriate. All workshops are suitable for complete beginners or those that would like to further their experience. Everyone will come away with at least 2 completed pieces.
After lunch you will join Anna Marshall from Made at the Hut to learn the art of Indian Block Printing! Anna will guide you through the traditional art of Indian block printing, which gives you the ability to easily handprint your own materials in a choice of designs and colours. You'll have the chance to print on both paper and fabric, using a collection of designs and a selection of Anna's own hand mixed textile colours.
This workshop will be focused on Christmas printing, helping you get stocked up for the festive season. Anna will give a detailed demonstration showing you how to Block Print and the equipment you need. Then it's time for you to play and practice your printing and then when confident move onto printing two items to take home.
Day 3
Enjoy a leisurely breakfast before joining Jo for a wreath making workshop. Before you depart, afternoon tea will be served.
ENQUIRE TO BOOK
or call 01594 833046 for more information.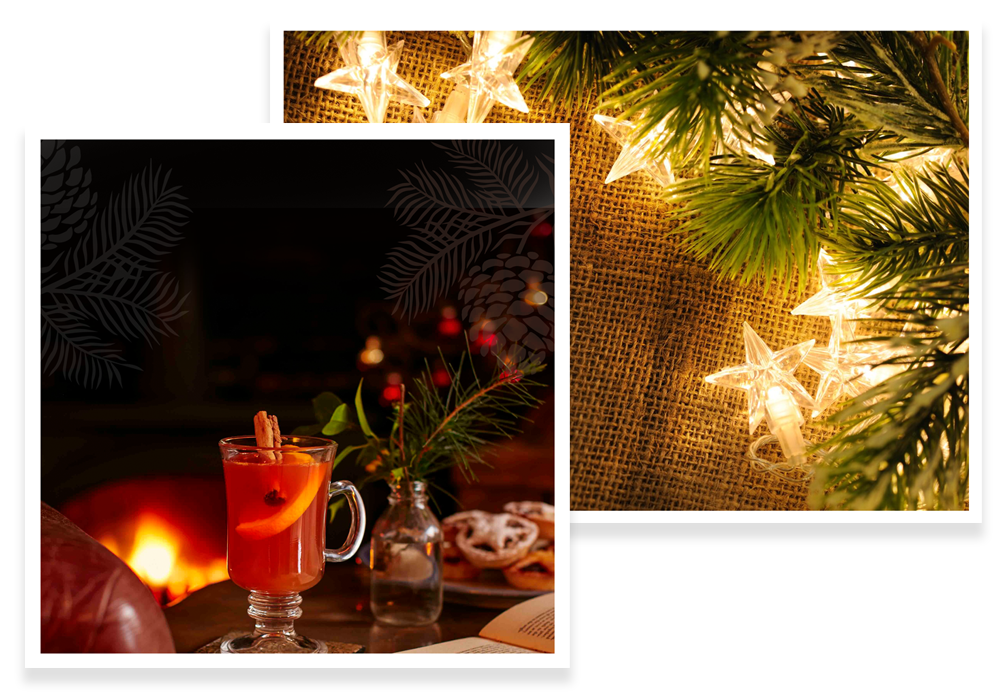 The cost of the above including all meals (two breakfasts, two lunches, one afternoon tea and two dinners) is:
Hatchling Room Sole Occupancy £560
Hen Room Sole Occupancy £610
Hatchling Twin (per person based on two sharing) £450
Hen Twin (per person based on two sharing) £500
You can add the night before or the night after for a special rate of £100 B&B (sole occupancy) or £125 (sharing a twin room).
ENQUIRE TO BOOK
or call 01594 833046 for more information.