We currently offer two different craft experiences with two local makers:
Chunky Knit Blanket Course
Join Courtney from The Chunky Needle and make your very own chunky knit blanket with no experience needed. Select your acrylic wool colour from a range of 20 beautiful shades and go home with a gorgeous knitted blanket measuring approximately 30''x50''.
Tickets are from £75 per person and can be purchased directly from Courtney's website via the link below. Also available as a gift voucher.
Saturday 10th July 2021 11:00-13:00
To Book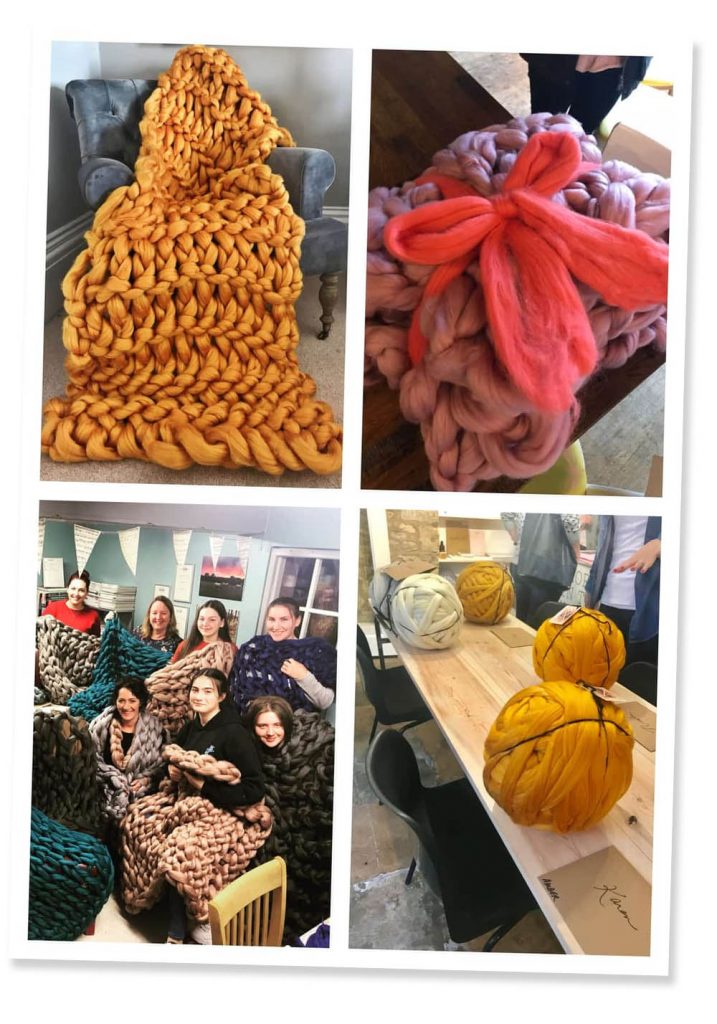 Introduction to Hand Embroidery with Afternoon Tea
New for 2020, we have teamed up with Jennifer Johnson from Sew Forest of Dean to bring you this slow-paced workshop. Using just 5 stitches, Jennifer will show you how to make your own stunning landscape.
Tickets are £75 each and includes all fabric, threads and frame plus our delicious Afternoon Tea. Also available as a gift voucher.
Saturday November 7 2pm-5pm
Saturday December 12 2pm-5pm