Spring is in the air, and if you have visited the Forest of Dean before, you'll know that there is no better time to explore the wonderful walks through ancient woodlands and some of our beautiful landscapes and vistas. This is never more apparent than in our little spot, a stunning little valley where the The Tudor Farmhouse is situated, which showcases all that the Forest of Dean has to offer.
But before Spring actually arrives though, Mother's Day is upon us at the end of March so we thought we'd let you know about some of the fantastic activities, offers and experiences that are available in the Forest of Dean, not far from the hotel. Not to mention what we have going on to make your mum feel extra special.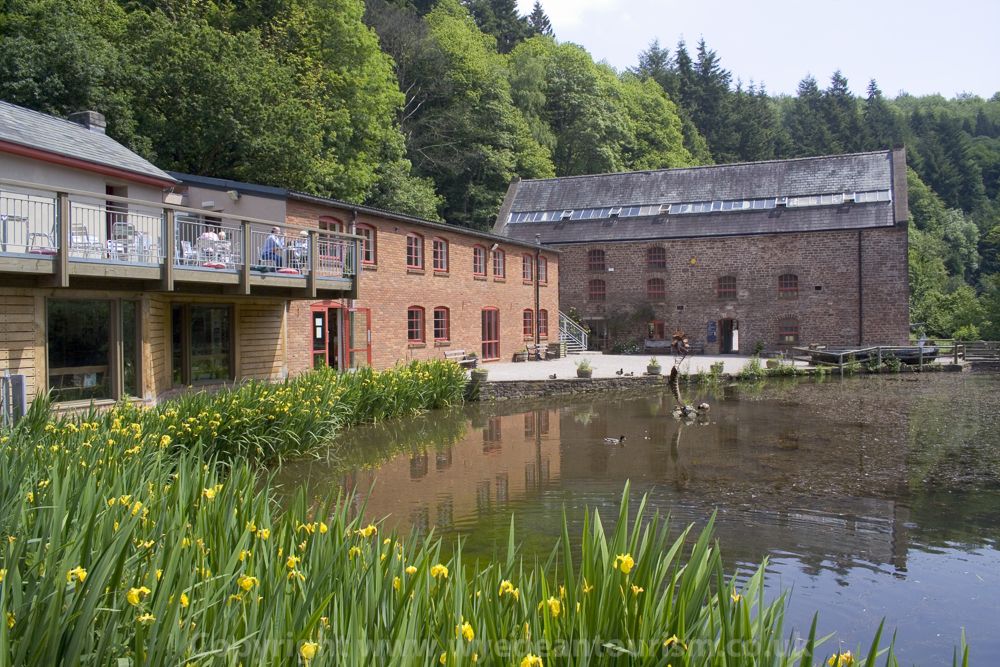 The Dean Heritage Centre, located in Soudley, is a great place to explore the art, history, tradition and culture of the Forest of Dean. Set in 5 acres of ancient woodland, it has something for all the family.
With five museum galleries, outside displays and arts and craft demonstrations as well as a lovely coffee shop, you can immerse yourself in Forest culture. The displays in the galleries span from prehistory to WW2, including interactive displays, fossils and interesting artifacts. You can also learn about the industrial heritage of the Forest of Dean, including iron working, charcoal making and coal mining.
On site there is also a forester's cottage so you can see how the early inhabitants eked out their existence here, a Victorian classroom that will have everyone remembering their school days, a free mine so you can experience the tough conditions they worked in, as well as a mill pond where you can sit and watch the ducks play.
There really is something for all of the family; the Gruffalo trail is a huge hit with the kids. On Mother's Day weekend Mothers get in free.
All mums need spoiling and what better way of spoiling them on Mother's Day than with a delicious 2 or 3 course meal in our 'culinary oasis'. You can choose from the special Mother's Day menu which offers 2 or 3 courses of home-cooked seasonal dishes, all made with locally sourced produce – some of it from our own kitchen garden.
With Roast Beef and Lamb and on the menu, as well as Pan Fried Stone Bass and Nut Roast there is sure to be something to keep any mum happy. Choose from some of our tantalising starters such as our Salmon and Cod Fishcakes or warm yourself up with our hearty Leek and Potato Soup and finish off a perfect afternoon with one of our indulgent desserts. Try the decadent Dark Chocolate Delice or the silky, creamy Vanilla Panna Cotta with Rhubarb and Honeycomb.
After your meal, enjoy a coffee or tea while enjoying the beautiful views from the restaurant as Spring begins to bloom.
And now for something completely different. If you want to give your mum a Mother's Day treat she'll never forget, then how about a llama trek and afternoon tea, without having to hop on a plane to Peru.
Briery Hill Llamas is situated on the outskirts of the Forest of Dean near Newent in rolling countryside and they offer a range of llama and farm animal experiences. For Mother's Day they are offering a full llama trek with one of their placid, friendly llamas (it's a myth that they spit at humans!) through the stunning countryside. The whole experience lasts for about 2 ½ hours and after you are all worn out walking the llamas, you can settle down for a traditional afternoon tea.
It is very popular so you need to book early to avoid disappointment or, alternatively, you can buy a voucher to redeem at another time.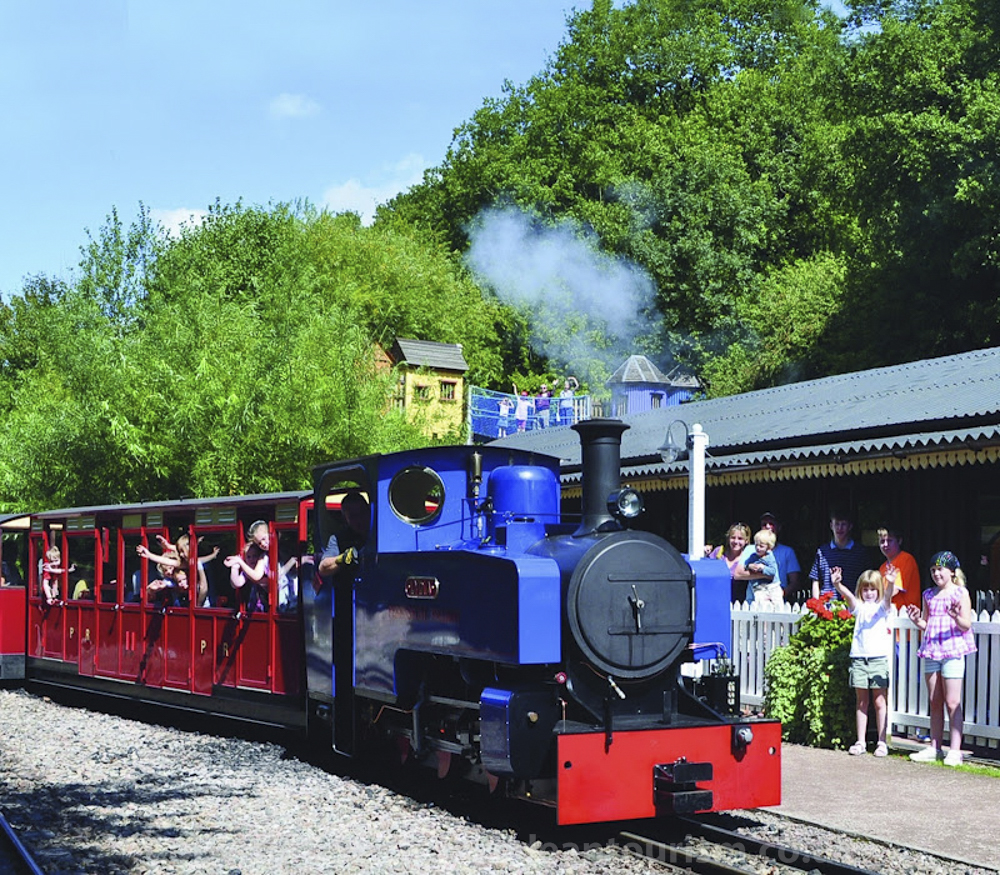 Perrygrove is a miniature heritage railway that has a range of coal fired steam engines for you to take a nostalgic trip through the beautiful forest woodland. Located only 5 minutes from the hotel, it has something for all the family; there are the trains, a lovely café, a treetop play area, a miniature village as well as an abundance of picnic spots for you to enjoy the natural surroundings and views.
On Mother's Day weekend, they are offering a Mother's Day Cream Tea for four on one of their quaint little trains. Take your mum to enjoy scones, clotted cream, jam, tea and other yummy treats while meandering through the forest on one of the steam trains.
Due to the popularity of this event it is advisable to book now as spaces are filling up quickly.
If you mum would like something more creative, how about spending an afternoon together crating. Rachel Shilston runs crafting classes in Lydney, about 15 minutes from the hotel. For Mother's Day, she is offering you the opportunity to bring you mum along and create a unique and colourful flower mosaic for the afternoon. And these flowers will never wilt and be a lovely keepsake of your time together.
The workshop runs for 4 hours and you will receive tuition from Rachel, all the materials will be provided and there will be lashings of tea and cake. Mum's even get a complimentary glass of prosecco too. What a wonderful way to spend a relaxing afternoon, learning a new skill and creating something you can keep forever.
The workshop costs £60 per person and everything you will need for the day is provided: materials, tools and did I say cake?
If you'd rather spend your afternoon celebrating women in business and browsing through a range of stalls of arts and crafts then pop down to Taurus Crafts, in Lydney, about 15 minutes from the hotel.
Run by the Camphill Village Trust, Taurus Crafts is a vibrant visitor centre that houses a range of craft stalls, workshops and little cottage shops set on the lovely Lydney Park Estate. You can wander around the site, browsing the huge range of arts and crafts on display and there are a couple of lovely cafés on site too. The event is free to visit, and it is open from 11am-5pm on Mother's Day.
Take your mum along and you can choose a lovingly crafted and beautifully unique present together.
So whether you want to spend Mother's Day enjoying a lovely roast dinner in serene surroundings, learn how to create a unique mosaic, celebrate women's arts and crafts or spend your day with some cuddly llamas, there is plenty on offer over the Mother's Day weekend to keep any mum happy.
Still not sure? Why not go for a long walk and discover some of the hidden gems of the Forest of Dean instead.