Sleep Retreat
Join us on January 29th for our second sleep retreat:
sessions take place on Saturday from 11-5 and Sunday from 10-4
bed, breakfast, lunch and dinner on Saturday night is included
sleep sessions with Joanna
a gorgeous Laze candle to help you relax
Single Occupancy: Hatchling Room- £350 (add a second night including dinner for £189)
Double or Twin Occupancy: Hatchling Room – £285 per person (add a second night including dinner for £120 per person)
Group size: maximum 12. Prices above are per person.
You can upgrade your room if you wish. Upgrade costs per night are:
£30 for a hen room; £60 for a cockerel room; £120 for a suite.
About the retreat:
Do you have problems sleeping? Struggle getting to sleep, staying asleep or waking too early? Well, you are certainly not alone.
70% of the population have changed their sleeping habits since the COVID pandemic. 40% of the population have insomnia (The British Sleep Society COVID report). 
So, do you feel you have tried everything, but nothing works?
Join us for a sleep retreat in the Forest of Dean!
The sleep retreat is a weekend away, in a beautiful hotel with stunning scenery, where you will learn all the skills you need to get your sleep back on track. The retreat is led by experienced sleep medicine professions, with many years of experience, so you will be in safe and reliable hands.
The sleep retreat will dispel the myths around sleep and give you only evidence – based information and techniques, so that each guest can leave the retreat feeling refreshed, informed, and able to manage their sleep in a positive and proactive way on their return home.
Certified sleep practitioner and nurse prescriber, Joanna Kippax, founder of WyeSleep, will direct the sessions on sleep.
Topics to be covered will include:
*What does sleep need?
*We'll explore questions such as "Why can't I get to sleep? Why do I keep waking through the night? Why can't I get back to sleep and why do I wake so early in the morning?"
*What is stopping you from sleeping?
*Learn how to take control of your sleep, rather than sleep taking control over you.
*How to manage a racing mind at night.
*Sleep and the menopause (optional session)
*Learn techniques that you can apply at home, to see lasting improvement.
*This is not a sleep hygiene course, with tips and hints. (You will have tried that already!) It is an evidence-based treatment for insomnia.
*They'll be plenty of time for questions and discussion.
*Excellent food, a beautiful hotel and time to explore the local area.
We hope you'll join us to start your journey to better sleep and have a great weekend too!!
Best Wishes,
Joanna 
Email us
or call 01594 833046 for more information.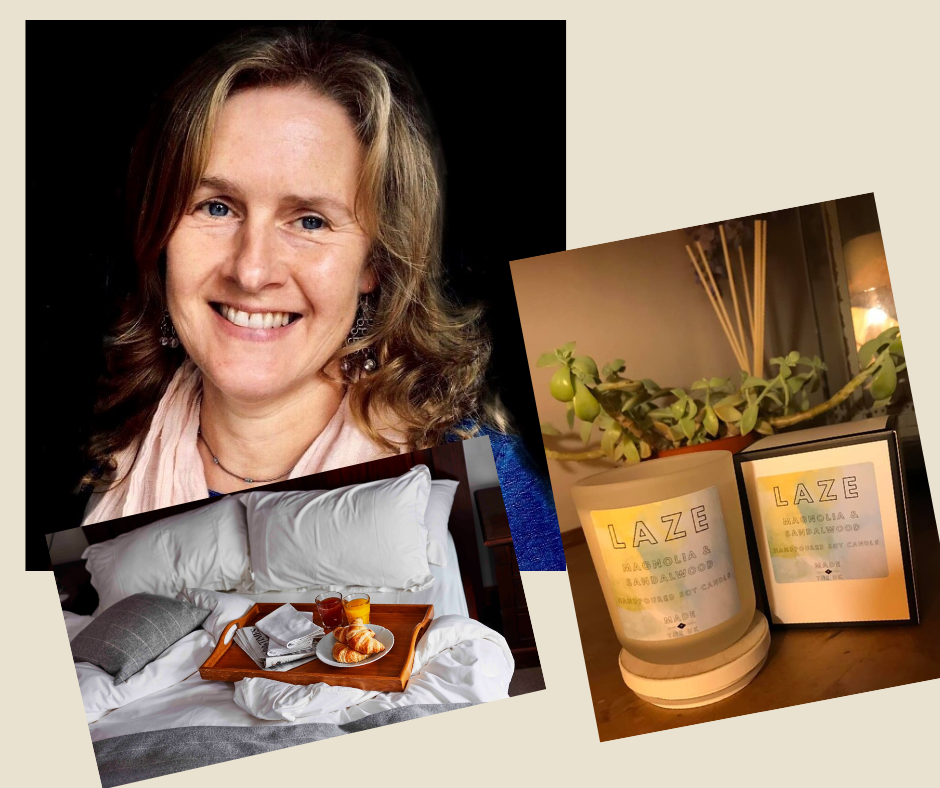 Joanna Kippax RGN / RSCN / NMP / SP
Joanna is a certified sleep practitioner and independent nurse prescriber. She is the founder and director of WyeSleep, a sleep health service based in Herefordshire. She applies her 37 years of nursing experience and knowledge to support clients of all ages with sleep difficulties, either individually or in groups. Joanna also runs a range of sleep workshops, making them bespoke for each client group, whether that be in a corporate setting with businesses, or in a private workplace or charity. Joanna helped businesses during the COVID crisis to support their employees to maximise their sleep, increase their productivity
and reduce workplace errors and accidents. She has also worked voluntarily with NHS healthcare staff during the pandemic to support employees to sleep well. Sleep helps to boost the immune system, protecting the individual against contracting the COVID virus, ensuring staff remain in good health. Joanna has an empathetic but informative approach and sessions are interactive, engaging and have consistently excellent feedback.
https://wyesleep.co.uk/