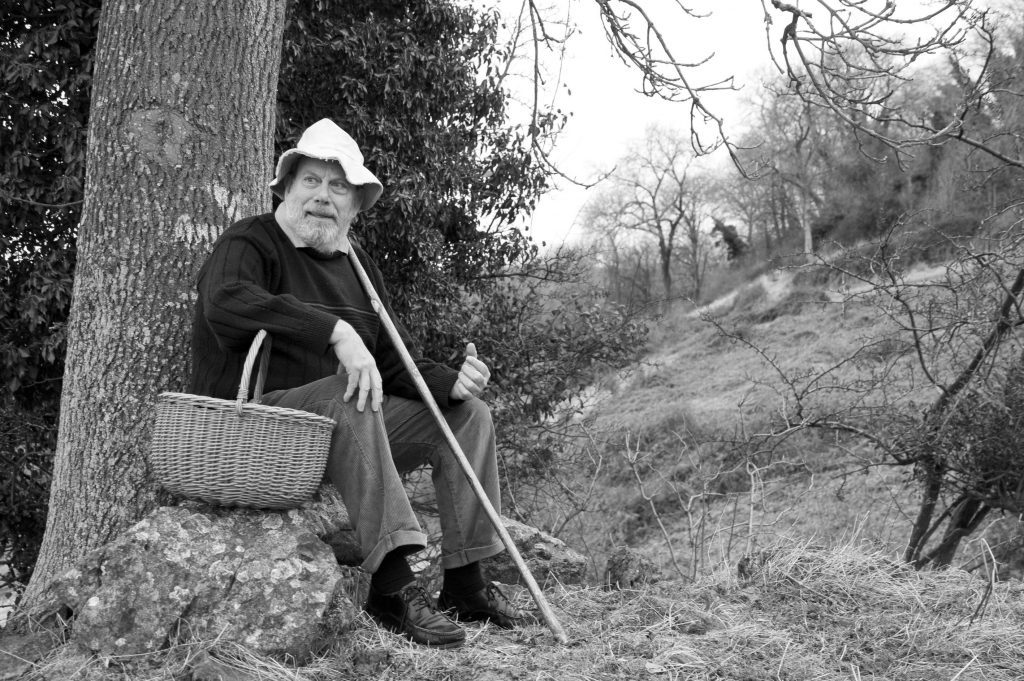 We are very sorry to share the news that our forager, Raoul van den Broucke, passed away recently. It has come as a great shock to all of us and we know that there are many people locally who will miss him greatly. We are thinking of his family and friends at this sad time.
We met Raoul at the Ostrich in Newland when we first moved to the Forest 16 years ago. The Ostrich was his second home and he always made sure everyone received a warm welcome. He came to work for us on reception soon after.
With his amazing sense of humour and his inexhaustible supply of anecdotes he quickly established himself as a favourite with the guests and the team here. On his first shift, he answered the phone "Trust House Forte". I knew he had worked all over the place, so I asked him if he'd worked there previously – the answer was "no"!
Another memorable moment from that time was when we had an AA inspector come to stay. Raoul was on duty and said to him on check in – "I will show you to your room – let me just put my shoes on first!". Needless to say the AA inspector loved this, and Raoul got away with something that the rest of us just couldn't. It's this character that we will miss the most.
We knew that Raoul loved to forage and he mentioned that he was taking guests out foraging for Matt Tebbut at the Foxhunter. We agreed that we would offer this service to our guests also. After Matt sold the Foxhunter we were lucky to work exclusivity with Raoul.
Over the ten years we have offered foraging with Raoul, we estimate he has taken out approximately 1000 guests. Foraging has become more and more popular over the years and Raoul's expertise of locally food and generosity in passing his knowledge on has become part of our philosophy here at the Tudor Farmhouse. Raoul was always happy to go out whatever the weather – only an amber alert would result in a cancellation. We all will miss him so much.
In loving memory…. RIP.
You can read a question & answer session that Raoul did previously here.
We are still offering foraging, so if you have purchased a voucher from us in the run up to Christmas these can be redeemed against one of planned courses this year. More details can be found here.